Welcome to a unique world of flavours at Diogo's restaurant, where delicious seafood becomes a true culinary event. Our exceptionally family-run restaurant exudes a unique atmosphere, serving dishes that will stay in your memory for a long time. We follow the principle that you don't need big gestures to make a meal unforgettable.
Our unique flavours are the result of the passion and skills of Portuguese chef Diogo, who has gained experience in renowned restaurants around the world. Using the highest quality ingredients, imported several times a week from Portugal, we offer fresh seafood such as live crabs, delicious oysters, lobster and fish that will transport you on culinary journeys.
It is worth visiting our restaurant because Diogo's is not just a place for delicious food. It's an experience where simplicity meets exquisiteness and each dish tells a story of passion for the cuisine. Join our family atmosphere and let your taste buds experience unforgettable moments.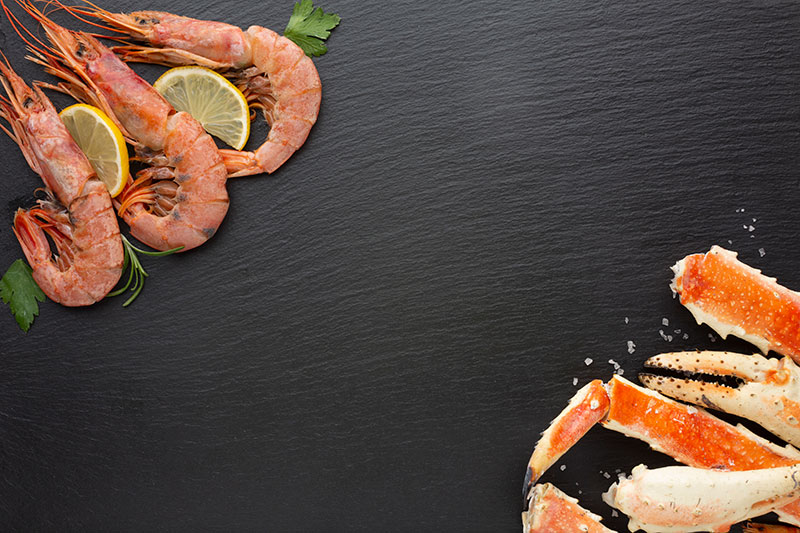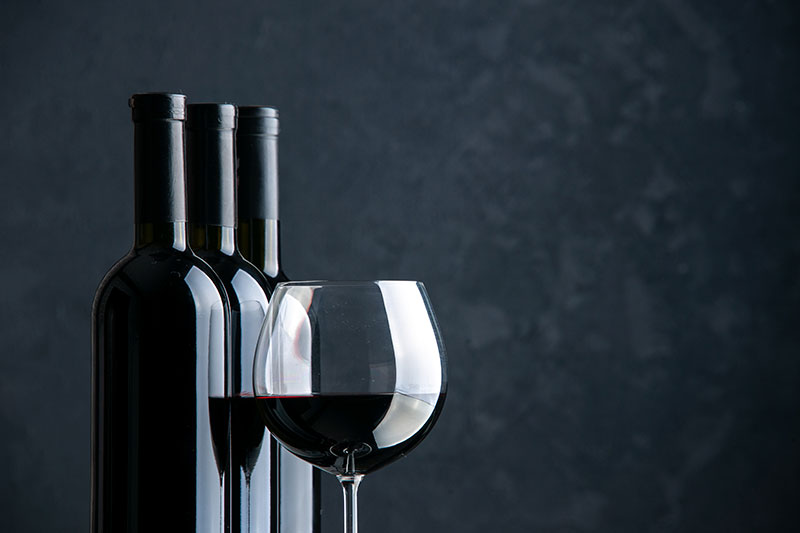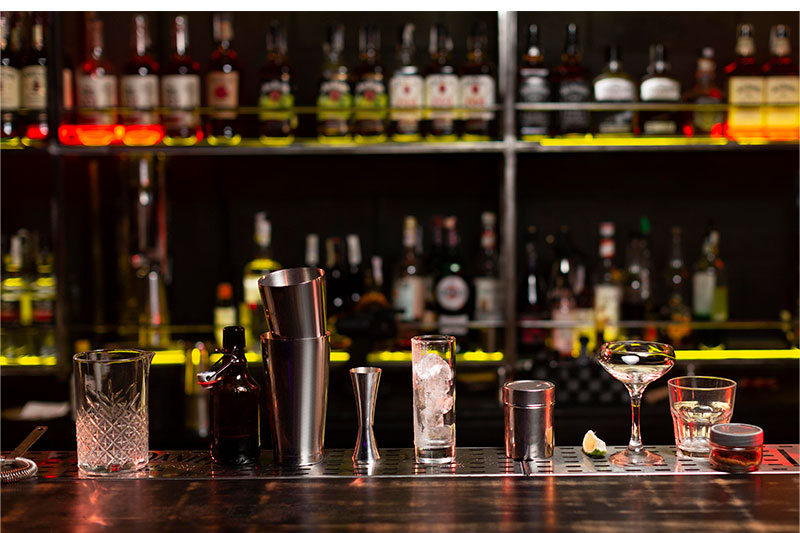 The best fish and seafood
Diogo's is a unique place where fish and the best seafood become a culinary experience for every guest. Our restaurant is a real pearl on the culinary map of Poland, created for those wishing for exceptional culinary experiences, savouring the taste in the surroundings of home warmth, family atmosphere and the pleasure of eating excellent dishes accompanied by exquisite wines from all over the world.
At Diogo's, the most we care about is exquisite quality that you won't find in any other place. This is what sets us apart. Our dishes are a tribute to authenticity and taste and attention to the most important details. Our cuisine is fresh fish and live seafood dishes, prepared on a charcoal grill, according to traditional Portuguese recipes and author chef Diogo Brito. We love to keep things simple yet memorable.
We stand out not only for our unique flavours, but also for our atmosphere where every family can feel at home. Our Portuguese recipes take you on a culinary journey, and the freshness of the dishes without guarantee the authenticity of this cuisine every day. At Diogo's, we want every bite to be not only delicious, but also to carry the atmosphere of a holiday but also of an exquisite party.
Come and discover our story, share your moments with us. Diogo's is more than a restaurant – it is, above all, a passion, a place where taste and atmosphere come together at the same table, creating a unique culinary experience for you and your loved ones.
Out of love for the kitchen
Diogo's is not just cooking it's an art, it's a love that began with Diogo and Margaret's personal passions. With roots in Portugal, Diogo has travelled halfway across the light, gaining experience alongside many esteemed chefs. However, it was meeting Gretel that changed everything. Their personal charm and passion for food merged into one heart, which decided to create a unique place on the map of Polish restaurants.
At Diogo's, we not only cook with heart, but we also care about the highest quality of our products. Inspired by Portuguese culinary tradition, Diogo's attaches great importance to the freshness and authenticity of the ingredients. Every dish that leaves our kitchen carries not only a taste of love, but also a concern for the highest quality.
Our story is not just a story about food; it is a story about love for cuisine, for flavours, for quality. We want every guest to experience this passion when they visit our restaurant. Diogo's is not just a place for delicious food; it's a place where every bite tells a story about our love of culinary and concern for excellence. Join our story and let us share this unique culinary journey with you.
Our qualified bartending team will both advise you on what wine to choose with your chosen dish and prepare your favorite drink. We guarantee that those who prefer to let themselves be surprised with a prepared cocktail will also be satisfied. Our liquor and wine list is very wide. See for yourself at our place!
Uprzejmie informujemy, że od 6 osób doliczamy 10% serwisu
The opinions of our guests are extremely important to us. We encourage you to add your opinions about our restaurant.
Thanks to you, what we do gives us more and more satisfaction.
Stare miejsce w nowej lokalizacji.Dwupoziomy lokal z osobnymi prywatnymi salami dla zapewnienia dyskrecji ( dla wymagajach) Warte odwiedzenia. Duzy wybór owoców morza. Sporo z nich można podziwiać w dużych akwariach. Dla chętnych również potrawy mięsne. Każdy znajdzie w menu cos dla siebie. W wejściu powitał Nas sam właściciel. Bardzo miła postać. Obsluga zwinna i pomocna. Lokal godny polecenia i ponownych odwiedzin. Tak 3-majcie. Wielkie dzięki za miły wieczór.
Katarzyna Grott
2023-11-05
Eccellente!!!
Karolina Kucharska
2023-11-02
Serdecznie polecam! Zawsze pysznie i świeżo! Jeśli ktoś jeszcze nie przekonał się do owoców morza to w DioGo's może się to zmienić 🙂 Poza tym mają niemożliwie delikatne steki! Jakość i smak naprawdę warte ceny. Żałuję, że tak późno odkryłam to miejsce.
Kuchnia najwyższych lotów. Owoce morza najwyższej jakości, wspaniale przygotowane i podane po mistrzowsku. Duży wybór win. Polecam
Przepyszne jedzenie, obsługa, miejsce. Trochę za drogo
The restaurant is beautiful Food is beautiful Service is beautiful So everything is beautiful ❤️❤️❤️😍❤️
Dilrabo Shodiyeva
2023-10-17
Super
Aleksandra Buczna
2023-10-13
Najlepsza restauracja z owocami morza! Perfekcyjna obsługa z jedzenie rozpływa się w ustach ❤️ Wszystko świeżutkie pyszne , dobrze przyprawione. Polecam wszystkim najbardziej wybrednym koneserom owoców morza.
Mariusz Michalik
2023-07-13
poleca
Najlepsze owoce morza w Warszawie!
Katarzyna Ciemny
2023-02-11
poleca
Mega jedzenie, jeszcze tak świetnie przyrządzonych owoców morza nie jadłam. Super atmosfera i obsługa. polecam wszystkim, ja będę wracać <3
Łukasz Czerepak
2022-11-14
poleca
Bardzo polecam Diogo's - świeże i pyszne owoce morza, a dodatkowo bardzo miła atmosfera tworzona przez samego właściciela, pasjonata dobrego jedzenia. Prawdopodobnie najlepsze doświadczenie kulinarne w Warszawie.
nie poleca
Bar z Toytoyem,Portugalczyk opowiada niesamowite historie,ceny kosmos jak w 5* restauracji .Wino za 3 euro sprzedaje w promocji za 100 PLN. Zdecydowanie odradzam. Jest wiele miejsc w Warszawie że świeżymi owocami morza .
poleca
Jedzenie przepyszne, obsługa mega miła 🙂 polecam każdemu kto kocha owoce morza❤️
Iwona Hołubiec
2022-06-18
nie poleca
Jestem zaskoczona tyloma pozytywnymi opiniami tego miejsca, którymi w sumie kierowaliśmy się wybierając się ze znajomymi na niedzielny obiad. Jedzenie mocno średnie a ceny nieadekwatnie wysokie. Byliśmy w 4 osoby i rachunek wyniósł 800 zł. Może gdyby było smacznie, to nie pojawiłby się ten mój wpis. Niestety, ośmiornica (2 macki, mocno wysuszone), 3 mikroskopijne kotleciki jagnięce i jeszcze jedno danie wzięte na spółkę, muchy latające w ladzie z owocami morza oraz Pani (chyba właścicielka w mocno pobrudzonych spodniach dresowych, choć miła i serdecznie rekomendującą kuchnię pozostawiły fatalne wspomnienie. Nie polecam. Z jedzeniem w Portugalii to mniejsze ma niewiele wspólnego a szkoda.
Marcin Bogucki
2022-05-15
poleca
Wczoraj byliśmy w Diogo's pierwszy raz. I na pewno nie ostatni. Zdecydowanie najlepsze owoce morza jakie jadłem gdziekolwiek - wszystko prawdziwie świeżutkie (ściągane na bieżąco przez pobliskie cargo z egzotycznych połowów). No i jedyna taka autentyczna kuchnia portugalska w Polsce. Dodatkowo przemiły właściciel, którego pasją jest edukowanie różnych zakątków świata w tym jak owoce morza powinny smakować 🙂 Polecam!
Katarzyna Wojtowicz
2022-05-07
poleca
Owoce morza obłędne. Bardzo miła atmosfera 🙂
poleca
Owoce morza mega smaczne i bardzo miła atmosfera
Filip Szczepański
2022-04-08
poleca
Diogo's - simply the best!!